We Commit to Making Every Experience More Satisfying
Earn Your Customers' Trust With Our Satisfaction Commitment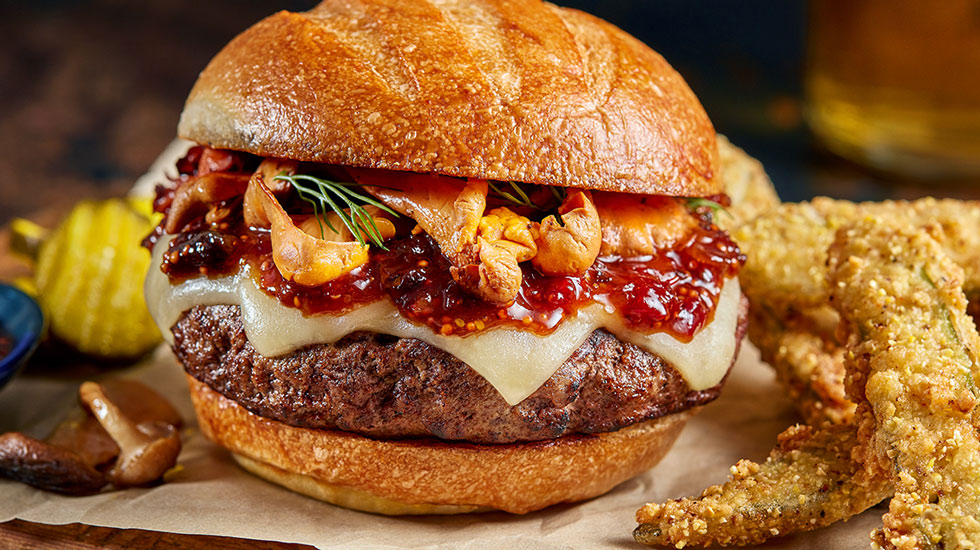 At Creekstone Farms, we are committed to producing consistently superior Black Angus Beef and All-Natural Duroc Pork that provide our retail, foodservice and international partners and their customers with exceptional quality for extraordinary eating experiences. That's why we stand behind the quality of every Creekstone Farms product.
Commitment to Food Safety
At Creekstone Farms, part of what makes our products so fulfilling is our never-ending commitment to raising and processing our products according to the highest standards of food safety in the industry. We are driven to earn your trust so you can sell and serve our beef and pork products with the same pride and confidence that we do.
A Wide Range of Advantages That Gives Your Business the Competitive Edge
The consistently superior taste and quality of Creekstone Farms Premium Black Angus Beef, Premium Natural Black Angus Beef and Natural Duroc Pork make your menu and your restaurant a destination that offers fulfilling eating experiences that customers can't duplicate anywhere else.
Our cattle are sustainably raised by our rancher and farmer partners, then hand-selected to represent true Black Angus genetics. By rigorously maintaining uncompromising standards, Creekstone Farms' beef grades consistently higher than the beef from many other programs.
Our ground beef is originally sourced through a closed-loop system that enables us to authenticate the claims and offer complete traceability of all our ground beef products. We test 100% of the carcasses processed through our system, which enables us to provide a higher level of confidence in our quality assurance and food safety than industry-standard random-sampling procedures.
We're Proud to be Certified Humane® by Humane Farm Animal Care (HFAC)
We have a long-standing commitment to caring for the well-being of the animals in our beef and pork programs with the greatest compassion and respect. This commitment to humane care is at the core of every interaction with our animals, from how they are raised, to what they are fed, to how they are processed. Our cattle-receiving facility was also the first to be built from the ground up according to the guidelines and design of Dr. Temple Grandin, associate professor of animal science at Colorado State University and one of the leading experts on animal welfare.
Humane Handling Shows You Care How Your Customers Feel
Our Natural Black Angus Beef program has been Certified Humane® since September 2015. To earn this certification, our beef processor's program has been examined closely through a series of stringent audits to ensure the animals are calm, relaxed and well cared for throughout their entire lives. Cattle prods, cages, crates and tie stalls are strictly prohibited. The animals must be free to roam and live according to their natural behavior. They graze on rolling Midwest pastureland and are finished with high-quality, corn-based feed, with no animal byproducts, antibiotics or growth hormones ever allowed.
Ryan Meyer, VP of Cattle Procurement at Creekstone Farms, summed up our philosophy of humane animal treatment best: "It's one thing to say we do things the right way, but it's a considerable accomplishment to attain third-party validation of our humane handling guidelines from an organization with industry-leading standards."