Creekstone Farms Natural Black Angus Beef is produced exclusively from cattle humanely and sustainably raised nature's way in the U.S.A.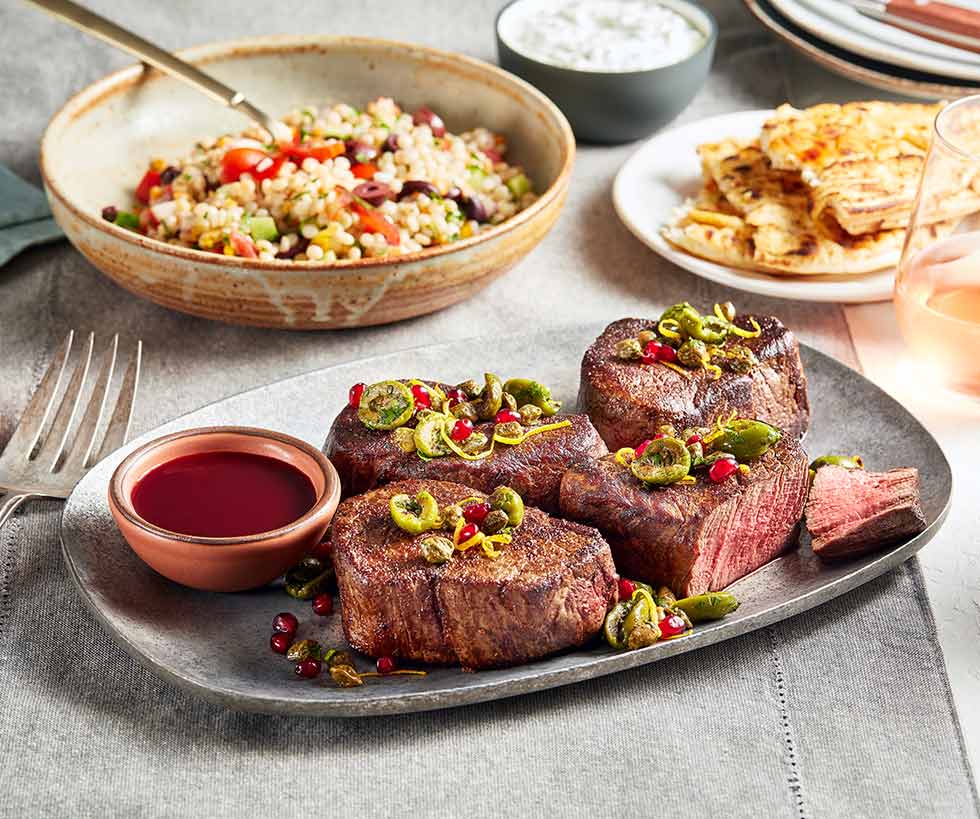 Natural Black Angus Beef, Raised Nature's Way
USDA Prime and Choice beef — deliver an all-natural product that doesn't sacrifice quality or flavor.
No antibiotics, added hormones, growth promotants or artificial ingredients ever — fed a 100% vegetarian diet.
Certified Humane® animal-handling practices — give today's consumers the peace of mind they're hungry for.
Third-party, USDA-verified G-61 Certified Program.
We're Proud to be Certified Humane® by Humane Farm Animal Care (HFAC)
Our Natural Black Angus Beef product has been Certified Humane
®
since September 2015. To earn this certification, our beef processor's program has been examined closely through a series of stringent audits to ensure the animals are calm, relaxed and well cared for throughout their entire lives.
Cattle prods, cages, crates and tie stalls are strictly prohibited.
The animals are free to roam and live according to their natural behavior.
The cattle graze on rolling Midwest pastureland and are finished with high-quality, corn-based feed.
No animal byproducts, antibiotics or growth hormones are ever allowed.
What Sets Creekstone Farms Apart?
We've cultivated relationships with family ranchers and farmers who diligently develop their herds for naturally superior genetics, refine feeding techniques and perfect their animal-handling practices. All this caring attention to detail produces the taste, tenderness and consistently high quality that consumers expect from
Creekstone Farms
.
Single production shift and slower line speeds — prioritizes craftsmanship and consistency.
Optimized plant design — founded on the cornerstones of animal welfare, worker safety, food safety and product quality.
Hand-selected cattle and strict genetic specifications — produces consistent superior products.
Family ranchers and farmers — all animals sourced by Creekstone Farms are born and raised in the U.S.A.